Hello Neighbors! Welcome to the season of warm weather, beautiful gardens and the 73rd Old Town Art Fair happening on June 10th and 11th, 2023.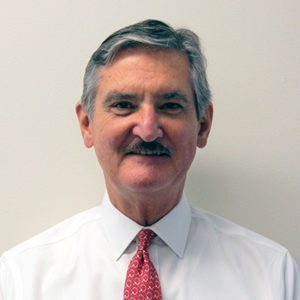 We extend a warm welcome to all artists who join our community at the Art Fair as well as the many Fair guests, visitors, and neighbors that attend. The Art Fair showcases a variety of works of art set within our quaint streets and gardens. While perusing the art, guests can sample a variety of food offerings, enjoy musical performances and view 59 neighborhood private gardens throughout the weekend.
A special thank you to the Art Fair Committee Chair, Anne Giffels, and her team – Chris Nelson, Carly Jenkins – and all associated subcommittees for your efforts in organizing this year's event. It is a tribute to our neighbors who volunteer their time and talents that make this weekend so spectacular.
Congratulations to our newly elected 43rd Ward Alderman, Timmy Knudsen and welcome to the Triangle! The OTTA Board of Directors and I are looking forward to working with Alderman Knudsen and collaborating on many neighborhood projects.
Our OTTA Committee work is ongoing, and everyone is working diligently on various tasks. April was a busy month. The Strategic Planning Committee's four Work Groups – Engagement, Collaboration, Funding & Operations and Governance – continue to move swiftly to identify and analyze key issues. The Neighborhood Improvements Committee celebrated Earth Day on April 22nd. Partnered with the Lincoln Central Association, the Boy Scout Troop 79, Davey Tree Experts and neighborhood volunteers, Ella Jenkins Park received some tender loving care. New mulch, grading, and plantings now showcase this corner spot, at Wisconsin and Sedgwick Streets. The Events Committee held a wine tasting featuring wines from France, which was a huge "sold out" success. Vin Chicago gave attendees an education in French wine regions while guests grazed on delicious charcuterie.
On April 23rd, neighbors and friends gathered to celebrate the life and times of long-time resident, Shirley Baugher. A dynamic community leader, author, gourmet chef, and mentor to many in our community, Shirley was celebrated with stories and memories shared by many, led by her loving husband, Norman. BOKA restaurant provided food and refreshments.
The Board and all Committees continue to focus on community events to promote meaningful communication and an exchange of ideas. Along with many of our traditional social events, we intend to provide more casual opportunities for ongoing resident interaction, feedback, and engagement. We plan to develop and promote new business opportunities that are consistent with the character, history, charm, and objectives of the neighborhood and stay focused on our mission to "Connect, Collaborate and Care"!
See you at the Fair,


Raymond Clark, President, OTTA