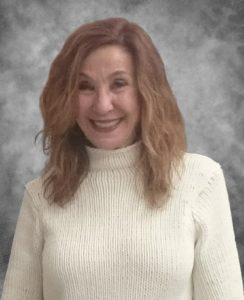 Hello and Happy New Year.  It is 2021, a fresh year with unlimited possibilities for all of us.  When have we personally and politically been so challenged?  Covid-19 sent a death-threat to the world and we had to learn to change the way we lived.  It affected all of us in some way, yet we must not only persevere, but thrive.
I am honored to be the new President of the Old Town Triangle Association and will do all I can to help facilitate positive endeavors while striving to maintain the traditions and beauty of our community. I want to thank all the people who voted and encouraged me and to extend my hand to those who did not.  Though we may think differently about some things, one thing we can agree on is that we love our neighborhood.
We do not know what this year will bring and the health and safety of all is our major concern.  Yet I feel we must be proactive and look for opportunities for the future.  Can we do an Art Fair in some way, shape or form that would generate revenue, goodwill and respect the health guidelines?  Will people come together and make this happen?  That cannot be answered today, but the plans must start today.
We want all members to feel like they are a part of the Old Town Triangle Association.  There are many committees to join and volunteer opportunities available. "We want you" as our diversity is our strength.  Please feel free to contact the chair of a committee you might want to join.  All information is listed in this newsletter. Your participation and ideas matter!  Not only do they matter-you matter.
The first Board of Directors meeting was held February 9 and attended by many neighbors.  It was a good start with committees established and chairs named.  There are a few changes to the committees this year as we want more inclusion and outreach within the community.  Also, a By-Laws Committee was established, and Anne Giffels, Art Fair Chair was approved and became Second Vice President.
Yes, we have daunting issues to face in 2021.  Yet, if we truly work together, we can achieve great things. I think we have the team to do it.
Best,
Dorothy DeCarlo
president@oldtowntriangle.com