Happy Holidays Old Town! What a year 2022 has been! We should all feel a sense of pride at how we recovered from the depths of COVID and uncertainty and set a path to move onward and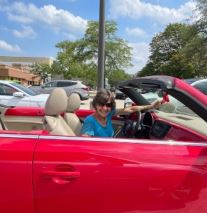 upward.
The Art Fair was a huge success, thanks to Chair Anne Giffels and her dedicated, hardworking volunteers who gave their time and energy to make it happen. There is so much work involved, but they make it all look easy. It just keeps getting better and better—a source of pride for Old Town and Chicago.
This year OTTA made a concerted effort to reach out and expand our membership. We wanted to bring together more people to enrich and expand our diverse community. We welcomed new members of all ages, lots of families, and the return of former members who want to be involved again. This type of synergy renews our mission and grows our organization.
We had incredible achievements from all committees this year. The new Accessibility Committee chaired by Marya Lucas made its mark both at the Art Fair and in the OTTA building. Community Safety had its work cut out for them. Chair Dave Montgomery held productive meetings to advance our many safety concerns plus stay in touch with the Alderman's office and nearby Associations. The HD/PZ Committee was busy and stayed on top of all relevant issues. Chair Zac Bleicher runs a tight ship!
Kudos to Barb Guttmann for the first Lincoln Park Art Night held October 20th. It was a fun night that brought OTTA and other Lincoln Park galleries together and trollies were a nice touch. Then there was the spectacular Halloween Parade, founded by Danielle Klinenberg and passionately chaired by Carly Jenkins with her band of loyal helpers. It was a perfect day for the more than 150 children and their parents and all the others who dressed up, got silly and had a good time.
Strategic Planning continues to work tirelessly on bringing together a plan that will look to the future of the organization. They created a survey asking all Old Town residents what they need and what they want to see from the OTTA. Please look for it in the coming weeks. This is an outstanding undertaking that involves everyone.
This is my last Message from the President and I feel bittersweet. I leave office in January and turn the reins over to an extremely capable team who will continue to strive for excellence. I enjoyed being president these past two years and have the opportunity to represent all of you and that is an honor!
Wishing you a warm and wonderful holiday season.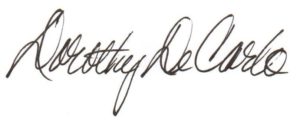 Dorothy DeCarlo
president@oldtowntriangle.com