Hello and felice estate! What a wonderful summer it has been for Old Town. From the tremendously successful Old Town Art Fair to the Volunteer Thank You Party for the wonderful volunteers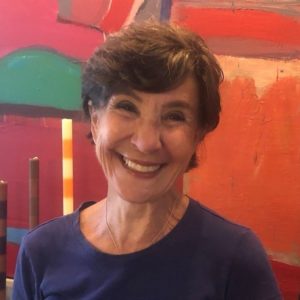 who made it that way. It was dancing and celebrating on North Park Avenue.
Good things are happening at the OTTA. Classes have continued and we had our first gallery opening with Capturing Character in People and Places by award winning painter and printmaker Joe Taylor.
Fall is coming and we continue to look forward. Right now, Kathy Clark, Eurydice Chrones and their enthusiastic team are working hard on the Then and Now – Our Old Town event. It is shaping up to be THE celebration of the year. The fundraising party, formally First Sight, will be Friday, September 24th at the Chicago History Museum. Socialize with neighbors, view the Vivian Maier: In Color Collection, or buy yourself a treasure in the Auction. Let's invite friends to come and share this experience.
At the August 10th Board meeting, a resolution was made to establish an ad hoc Accessibility committee (ACCESS). This committee will gather information from industry experts and advocates to understand how the Association (and the Art Fair) can become an advocate for accessibility. The goal is to ensure our neighborhood and the OTTA-sponsored events and facilities are open and welcoming to people of all abilities and backgrounds.
ACCESS will work closely with the Historic District/Planning & Zoning Committee to study how other historic districts are accommodating needs of people that become disabled and what the law requires. As its initial Chair, I ask that anyone interested in being on this committee to contact me. My hope is that we get many diverse volunteers.
The year is flying by, and a good deal has been done. For this I would like to thank the OTTA Board members and all the volunteers who give so much time and effort to make things happen around here. They are an incredible group of people to work with!
Have a safe and healthy rest of summer.
Dorothy DeCarlo
president@oldtowntriangle.com