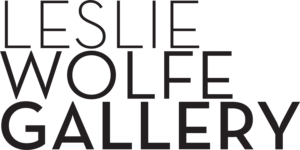 LESLIE WOLFE GALLERY
OLD TOWN ART CENTER
2024 Exhibition Year
Application Period closes September 22, 2023
CALL FOR CHICAGO AREA ARTISTS: The Old Town Art Center is now accepting proposals from artists to be juried for a solo, partnered or group month-long exhibition in 2024. The Leslie Wolfe Gallery is located at the Old Town Art Center, home to an art school, base for the Old Town Art Fair, neighborhood meeting space, fitness classes and assorted events. The Center is located on the first floor of an historic building located in the Old Town Triangle Historic District.
Gallery artists' works are featured at an opening reception, highlighted on website, featured  and/or included in email newsletters and promoted on social media outlets. Gallery attendees include tour groups, walk-ins, art school students and instructors, Old Town neighbors and guests.
A PDF with all links and information is avaliable here.
Leslie Wolfe Gallery
Old Town Art Center
1763 N North Park Avenue
Chicago IL  60614
Deadline: September 22, 2023
312-337-1938
info@oldtowntriangle.com