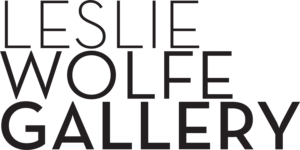 Proudly Presents
Chantal Danyluk Against Dreamland
Danyluk's current series explores the folly of the American dream through surreal oil paintings. Her oversized figures crafted from plywood are detached from their surroundings, compelled to merge with our own realm. Each one represents a harsh social issue facing our generation and reveals the shattered aspirations, unattainable ideals, and elusive promises that leave the younger generation disillusioned. These humanoid representations undergo frying, combustion, and drowning, symbolizing the immense pressure imposed by societal burdens like the cost of living, climate change, rental prices, and the objectification of women. Mirroring our own realm, these works bring a touch of whimsy and humor to otherwise serious themes inviting viewers to contemplate how these issues might resonate with them.
Reception | Sunday, Sept 10th | 2 PM – 4 PM

Opening Reception | Sunday, Sept 10th | 2 PM – 4 PM
Exhibition | August 28th – October 6th, 2023
Gallery Hours | Tuesday – Friday 10 AM – 5 PM | Saturday 10 AM – 1 PM
Created as a not-for-profit community venture, the Old Town Art Center operates under the guidance of the Old Town Triangle Association. The Center plays host to gallery shows, provides year-round art classes, and offers lectures and workshops. The Gallery is named after local artist and community advocate, Leslie Wolfe, who was dedicated to the arts and artists. Her passion is reflected in the selection of emerging and established artists who are selected to exhibit.