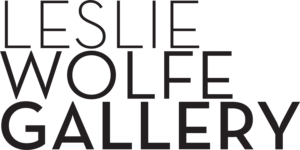 proudly presents
Paintings by Daniel Nelson
The Leslie Wolfe Gallery presents an exuberant collection of paintings from Daniel Nelson. With color and humor, he paints stories and tries (very successfully) to insert some humor. He could tell you what he believes that story is but encourages you to imagine for yourself what is happening in the painting.
Dan is a Chicago born and raised artist living on the north side. He is a 1975 graduate of Chicago's Ray Vogue School for Graphic Design and has worked in advertising since graduation. He began painting about eight years ago starting with abstracts, moving to sunrise/sunsets and changing to his current collections of pets and their people.
Reception | Sunday, March 5 | 2 PM – 4 PM
  
Bull Dog Beach    |   All The Right Moves  |  Shadow Dancing
Created as a not-for-profit community venture, the Old Town Art Center operates under the guidance of the Old Town Triangle Association. The Center plays host to gallery shows, provides year-round art classes, and offers lectures and workshops. The Gallery is named after local artist and community advocate, Leslie Wolfe, who was dedicated to the arts and artists. Her passion is reflected in the selection of emerging and established artists who are selected to exhibit.
Opening Reception | Sunday, March 5 | 2 PM – 4 PM
Exhibition |  February 25 – March 31, 2023
Gallery Hours | Tuesday – Friday 10 AM – 5 PM | Saturday 10 AM – 1 PM