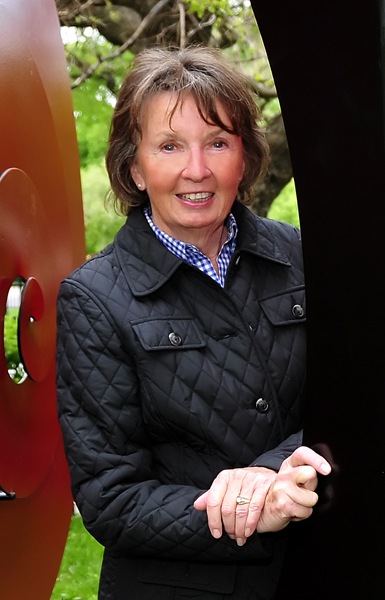 I want to thank those who attended the Old Town Triangle Safety Meeting Monday, July 30th.
A special thanks goes to Commander Kenneth Angarone, Sgts. Cynthia Schumann, Ed Wodnicki, and Dr. Ron Rufo, all of our 18th Police District, and Ald. Michele Smith of the 43rd Ward, who gave the overflow crowd safety tips and answered questions.
They informed the neighborhood about incidents of crime in the area, and what to do to protect not only ourselves, but our property.
Some of those tips are as follows:
Be aware of crime and alert other neighbors in the area
Remember to lock doors and windows and activate the alarm and video surveillance system if you have one
Call 911 to report any suspicious person(s), vehicle(s), or activity near your residence
Call 911 and provide a detailed description of the offender(s) including any vehicle description and license plate information
If possible don't walk alone and stay in well-lighted areas
Be aware of any persons or vehicles that my be following you
Avoid carrying purses or bags that are visible to others. Place your wallet, cell phone, keys, and other valuables in the inside pockets of your clothing. Avoid carrying an excessive amount of currency and/or credit cards.
Safety Tips for Your Home:
Close and lock all entrance doors
Use strong locks and solid doors
Reinforce door frames
Close and lock all windows
Keep all areas well-lighted
Keep trees and shrubs trimmed
Keep security gates closed
Mark your address clearly on your garage
Secure your air conditioners so they cannot be pushed or pulled out
Keep an inventory for all items of value and record their serial numbers
Consider installing residental/garage burglar alarms and or private security cameras
Be observant
Call the police (911) about suspicious persons
When on vacation….
Use automatic timers for lights and radio
Lower the tone or shut off your telephone ringer
Leave your drapes and blinds open
Have a trusted neighbor: Pick up mail and newspapers; use your garbage cans; visit your residence each day; and check entrance doors and windows
Safety Tips for Joggers:
Run or jog in a familiar and well-lighted area
Look and Listen. If running or jogging alone, avoid wearing headphones or items that can impair your hearing
Whenever you wear headphones, keep the volume at a level that allows you to maintain situational awareness
Continue making mental notes of your exact location
Always wear reflective or bright colored clothing, or accessories
If possible, run or jog with a friend or in a group
Consider carrying a whistle or high decibel personal alarm device
If possible, change your route regularly in order to eliminate an easily detectable pattern
If you suspect that you are being followed, go to the nearest residence or business.
Bicycle Safety
Never leave your bike unlocked
Lock to a secure pole or bike rack
Do not leave items (lights, bags, pump) on your bike unless you don't intent to keep them
Secure your bicycle seat or take it with you
Use two high-quality locks for the frame and the wheels and a third lock for the seat
Consider installing anti-theft bolts on your front wheels, or use hose clamps around your wheel clip
Do not leave your bicycle outside overnight
Use a lock that takes time to break. U-Locks are good but can be pryed open. Place a plumber's tee over the protruding end and or "bad bones" in the middle of the lock. The latest U-Lock models do not have an protruding end
Register your bike at www.cityofchicago.org.
Register Your Security Camera System with the ChicagoPlan!
(Get involved in fighting crime and improving the quality of life
in your neighborhood. Help the Police capture the crime and the criminal by registering your private closed circuit camera system today.)
There may be self-defense or judo classes available at the Midwest Buddhist Temple or at the Triangle this fall for women if there is enough interest. Contact the Old Town Triangle Association if you are interested in either: info@oldtowntriangle.com, or 312-337-1938.
Lastly, mark your calendar for 7 p.m., Sept. 13, which is the regular CAPS meeting at the Triangle Center, 1763 N. North Park Ave.
Vi Daley
Services Set for Long-Time Triangle Resident