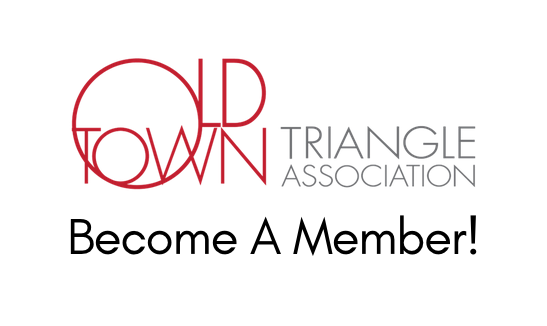 Not a member yet? Join today!
There are many different levels of membership at the Old Town Triangle Association and anyone can join! Members receive:
Discounts on classes at the Art Center
iBOT (I Buy Old Town) program membership offering discounts at local businesses
Newsletters highlighting neighborhood activities, issues, and events
Access to Members Only events
Members who live within the Triangle retain voting privileges for OTTA Board elections.
To become a member, simply click here!
 Individual Memberships

1 Year
$25
 3 Year
$65
Lifetime
$300*
 Family Memberships

1 Year
$40
3 Year
$95
 Lifetime
 $450**
Senior Memberships (65 & up)

1 Year Senior Individual
$20
3 Year Senior Individual
$50
Senior Family Memberships (65 & up)

1 Year Senior Family
$30
3 Year Senior Family
$80
Business, Nonprofits & Condo Association Memberships

1 Year
 $65
* Individual Lifetime memberships extend only to the member as an individual. It does not pass down to other members of the family or the residence.
**Family Lifetime memberships are for two married/partnered adults and minor children residing in the same residence. Adult children are not included.